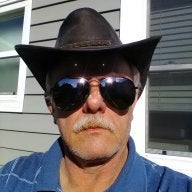 Gender:

Male

Home Page:

Location:

Occupation:

Software Engineer
Ironwolf
Senior Stratmaster, Male, from Boise, Idaho
Gold Supporting Member
Ironwolf was last seen:

Jan 22, 2022 at 11:01 PM
Loading...

Loading...

About

Gender:

Male

Home Page:

Location:

Occupation:

Software Engineer

Type this information please:

STRAT

BC Rich Mockingbird STC Amber Burst

Epiphone Les Paul Standard Cherry Burst

Epiphone Dot Studio Worn Cherry with Bigsby

Epiphone Casino Traditional Sun Burst

Epiphone SG Studio Cherry

Epiphone Sheraton II Natural

Epiphone WildKat Natural Chrome

Epiphone Les Paul Junior Traditional Sun Burst

Epiphone Les Paul Special P90 Worn Cherry

Epiphone ES-335 Pro Traditional Sunburst

Epiphone Les Paul Florentine Pro Iced Tea Burst

Epiphone Inspired by 1966 Century Worn Cherry

Epiphone G-400 Pro 1966 Black

Epiphone Viola Bass

Fender FRS Telecaster Butterscotch Blonde

Fender Player Stratocaster Plus Top Tobacco Burst

Gretsch 5120 Orange

Gretsch 5422TG Walnut Stain

Gibson Les Paul Standard '50s Heritage Cherry

Gibson ES-335 Figured Iced Tea

PRS SE 22 Custom Semi-Hollow Quilt Top Classic Burst

Self Built 12 String electric Cherry Burst.

Self Built Telecaster Thinline Green Flamed Maple top

Self Built Original Design electric Cherry Burst

Self Built "Super Telecaster" Thinline Tobacco Burst

Self Built Stratocaster Red Mahogany

Self Built SG Type Walnut with Tobacco Burst

Squier Classic Vibe 70's Jaguar LE Daphne Blue

Partscaster Stratocaster Blue Burst

Yamaha FGX700SC Electro-Acoustic

​

Epiphone Valve Junior Combo
Fender Blues Deluxe Reissue
Fender Tone Master Twin Reverb
Fender Rumble 100 V3
Vox VT100X
Vox VT20X
Vox AC15
Vox AC4
Vox Mini 5 Rhythm
Vox Mini Superbeetle
Line6 Spyder III HD75 head
Park 4x12 cab
Crate V33 head
Crate 2x12 cab
Roland Mini-Cube
Marshall Origin 50 head
Marshall Ori412A cabinet
Self-built hand wired Marshall JTM45 head

​

Pedal board with:
Joyo PXL-Live Switcher
TC Electronic Ditto Looper
TC Electronic Polytune 2 Tuner
MXR M76 Studio Compressor
ThorpyFX The Dane
Ibanez Mini Tube Screamer
Radial Engineering Bigshot ABY
EWS modified Arion SCH-Z Chorus
Boss TR-2 Tremolo
TC Electronic Flashback II Digital Delay
TC Electronic Hall of Fame 2 Digital Reverb
Fender Twin Reverb Control Switch

Interact

Signature

A good plan violently executed now is better than a perfect plan executed next week.
George S. Patton​

Loading...

Loading...